Jamia Haroonia Islamic Centre, Rochdale
6/6 Items Funded! Thanks for your support.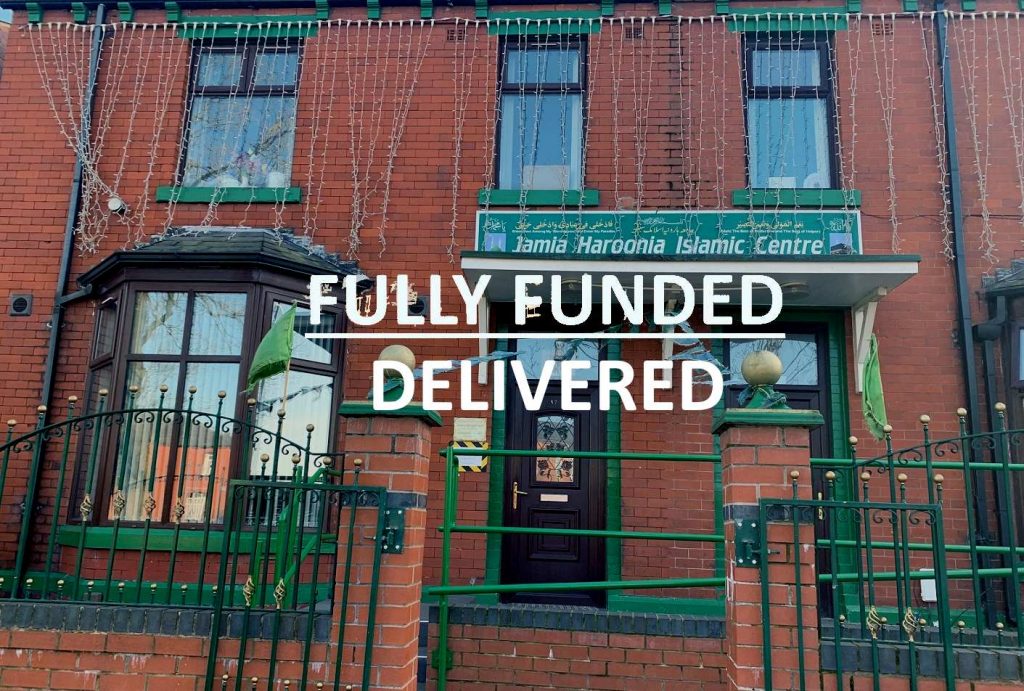 ---
Haroonia Masjid have recently identified a few items they require in order to better serve the community of worshippers around them. Many of these will be used to fully equip them for their Islamic classes for children as they are currently struggling with resources.
What the money will be spent on:
Already Funded
CCTV Monitor 32 inch
10 Qurans Full Size
25 Benches for Children
15 Chairs for the elderly
12 x Folding Tables
50 x Folding Chairs
Donating towards such a cause is a highly rewarding action and is a way for us to make sure we are supplying the future generation with the resources they need to learn about Islam and carry it with them in their lives.
Providing these children with Qurans (and the like) will In shaa Allah give each of you a hand in the reward they receive when they learn and recite the words of Allah throughout their lifetimes.
Prioritise To Where Most Needed